How to Choose Design and Color for your Rug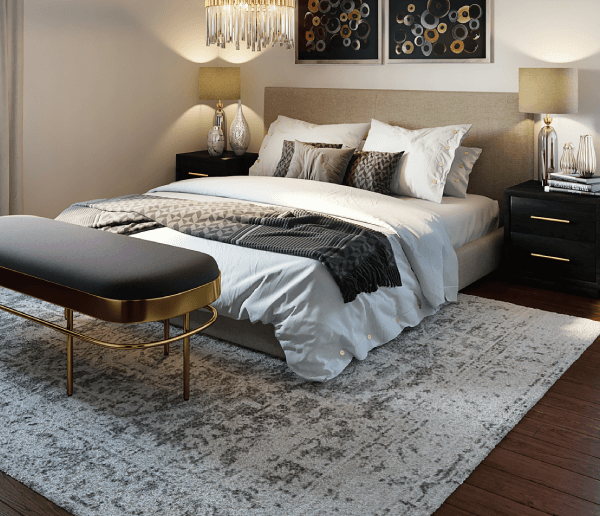 Another Dilemma that clients often face is how to choose design and color. There are a few rules of
thumb that can help resolve this tricky question.
If the room is small, choose a lighter background color and a less busy, more straightforward design.
Light colors make objects and spaces appear more prominent, and dark colors do
the opposite.
Complex designs with many colors and detail, either abstract or repeating, are better suited to
large sprawling spaces with lots of natural light and oversized windows. Of
course, it will also depend on the color scheme in your room. To choose the
colors and patterns:
1.   
Make a mood board of the various patterns, colors, and hues in
your room—the colors of the soft furnishings, the walls, etc.
2.   
Absorb these colors and stay with the mood board for a few days.
3.   
Fill your mind up with this and what color from this mix hit the
right spot. Once you have done that, you will pick up the trends and patterns
that attract you and best suit your room. 
Also, don't get hung up on matching the exact shades. The Golden Rule is that as long as your Rug's
colors match the hues in the room ( are from the same palette ), it will work
fine. Most people make the mistake of trying to find the exact colors, and that
never helps.